Trusted by Leading Brands
Trusted by Leading Brands




GhostWatch is an all-in-one managed security solution. We secure and monitor your entire technology stack from end-to-end
GhostWatch includes all software, hardware, and services.
Security Monitoring
Compliance
Advanced Threat Management
Threat Intelligence
Network Security
Vulnerability Management
Today's sophisticated cyber threats make it increasingly hard to protect your cyber environment. GhostWatch's managed security platform provides the security needed to face these threats head on. With best-in-breed technology and world-class security experts, the GhostWatch platform has everything needed to protect and defend you for a modern landscape.
Why Choose GhostWatch for Managed Security?
GhostWatch's industry-leading Managed Security services and platform are deployed in significantly less time and at less cost than a do-it-yourself approach. GhostWatch Managed Security Services are delivered from on-premise and cloud services and includes all hardware, software, and services for an affordable fixed monthly fee.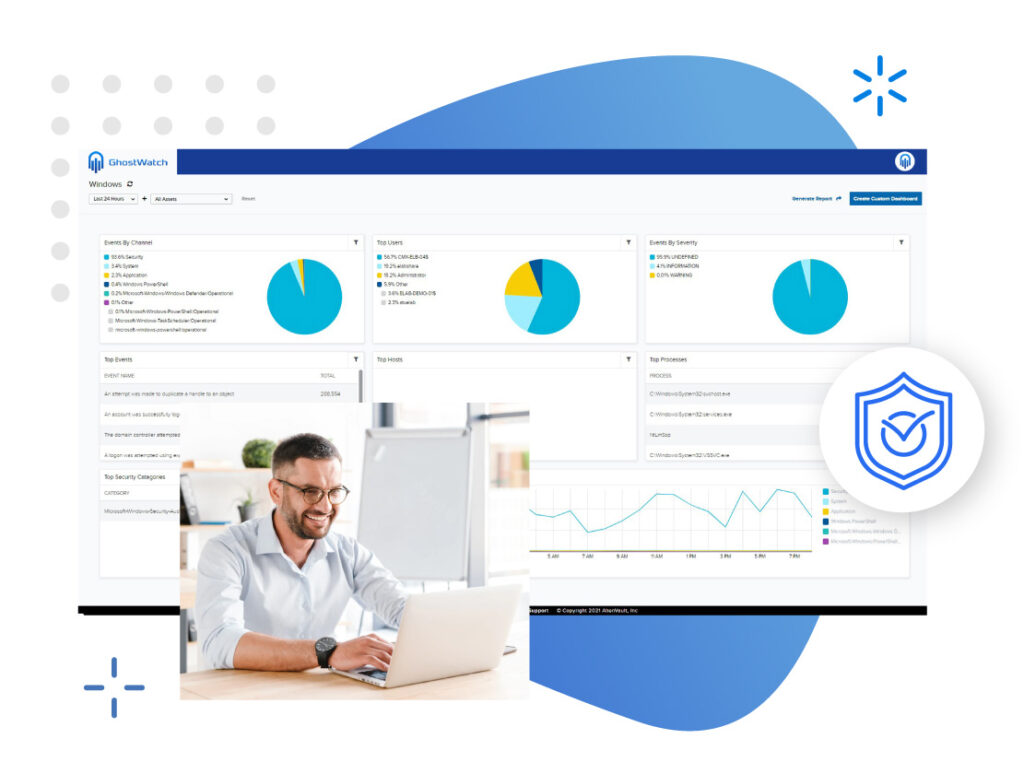 We are different
We know that no two businesses are alike, which is why our managed security services are tailored to your exact needs. The best managed service providers will assess your business first before creating a strategy designed for your specific needs.

The safety and security of infrastructure
We provide immediate incident response from the first sign of a threat. We continuously monitor your entire network for new intrusions, and can quickly detect and isolate them before they affect your business.

Avoid audit fatigue
With GhostWatch's managed security services, you'll get a complete end-to-end view of your entire network that will enable you to quickly and efficiently analyze threats and identify vulnerabilities. ​